The 11th International Conference "Environmental Engineering" (11th ICEE) conference in 21-22 May 2020 has been cancelled
VILNIUS
Vilnius City Map: http://issuu.com/vilniustourism/docs/vilnius_map_2012?e=3084991/2603857#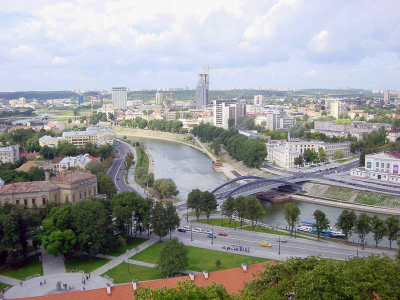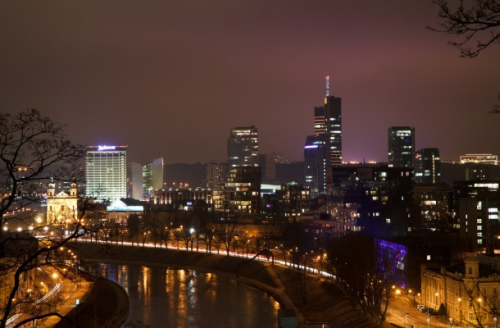 From the geographic point of view, Lithuania is a state of Central Europe. We are at the geographical centre of Europe on the crossroad of main roads. If you draw a line linking Paris, Berlin and Moscow, and another line that links Helsinki and Athens, the point of their intersection is in the Lithuania. Three countries, located on the Eastern coast of the Baltic Sea are called the Baltic States.
Vilnius, the capital of Lithuania, with a population of about half a million people, is called a city of 100 churches and its Old Town, one of the largest and most gorgeous in Europe, has been inscribed in the World Heritage List of UNESCO. Vilnius University, established in 1579, is one of the oldest universities in Eastern Europe.
Vilnius, as the regional centre, has a well-developed road structure. All roads are included into the international transport corridor B9 and the "Via Baltica" system. Therefore, Vilnius is already a strategic transit point between Western Europe and CIS countries.
In Vilnius you can enjoy buildings of different ages and architectural styles, listen to classical, contemporary and jazz music concerts, see a performance, and get cosy and comfortable lodging.
For more information you can visit - Vilnius Tourist Guide:
http://www.vilnius-tourism.lt/en/
or http://www.vilnius-tourism.lt/en/vtic/services/publications/
For more information about sightseeing and entertainment in Vilnius city you could find in the guide "Vilnius in your Pocket" or visit the following websites: http://www.inyourpocket.com/lithuania/vilnius/en/
This is an official guide for guests of the city of Vilnius, printed in the English and Lithuanian languages. It contains information about places of interest, events, museums, art galleries, theatres and concert halls, hotels, restaurants, shops, etc.